2019-2020 Undergraduate Studies Bulletin
Finance, BSBA
---
---
Learning Outcomes
Students will understand fundamental financial concepts related to the time value of money and risk-expected return tradeoffs.  
Students will have basic knowledge of the institutional context in which financial decisions and transactions take place.  
Students will be able to conduct a capital budgeting analysis, including calculating expected cash flows, cost of capital, and net present value. 
Students will be able to assess the risk-expected return tradeoffs when constructing a portfolio and apply metrics to assess portfolio performance.  
Students will be able to evaluate a company's prospects and risks.  
Students will be able to infer the impact of business decisions on firm performance.  
Internationalization Requirement
The program also requires 9 hours of course work with international content that may be used to fulfill other degree requirements. Three hours must be taken from an approved list of courses offered by the Moore School of Business which contain international business or international economics content. The following course options can also be used to satisfy the 3 credit hours of this requirement: approved course work containing international business or international economics content, taken at a semester abroad program; an approved Maymester or summer overseas course containing international business or international economics content; an approved internship course in international business wherein a student would obtain discipline-related work experience in a foreign country; or an approved service-learning component. Students may choose from one of the following options to complete the remaining 6-hour requirement:
Language: Two language courses at the 200 level or above
OR
Electives: Two approved courses with international content taken either inside or outside the Moore School of Business from a list available in the undergraduate office.
Major Map
A major map is a layout of required courses in a given program of study, including critical courses and suggested course sequences to ensure a clear path to graduation.
Major maps are only a suggested or recommended sequence of courses required in a program of study. Please contact your academic advisor for assistance in the application of specific coursework to a program of study and course selection and planning for upcoming semesters.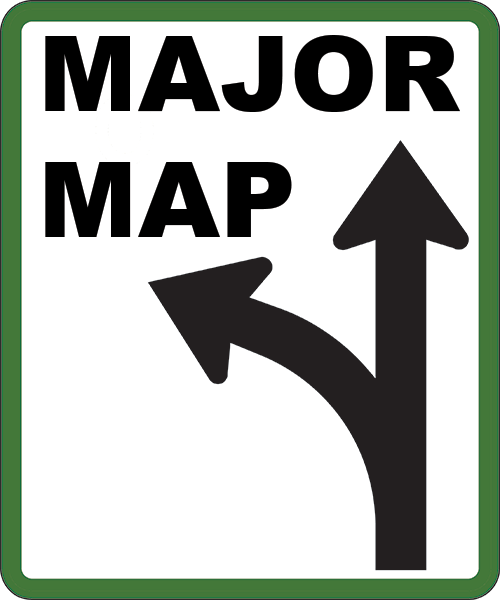 Finance, BSBA
See Darla Moore School of Business  for entrance requirements, progression requirements, and other regulations.
Program of Study
Carolina Core (31-43 hours)
College Requirements (40 hours)
Program Requirements (27-36 hours)
Major Requirements (15 hours)