2019-2020 Undergraduate Studies Bulletin
Computer Engineering, BSE
---
---
Accreditation
The Computer Engineering Program is accredited by the Engineering Accreditation Commission of ABET, http://www.abet.org.
Learning Outcomes
Students will demonstrate an ability to identify, formulate, and solve complex engineering problems by applying principles of engineering, science, and mathematics.
Students will demonstrate an ability to apply engineering design to produce solutions that meet specified needs with consideration of public health, safety, and welfare, as well as global, cultural, social, environmental, and economic factors.
Students will demonstrate an ability to recognize ethical and professional responsibilities in engineering situations and make informed judgments, which must consider the impact of engineering solutions in global, economic, environmental, and societal contexts.
Students will demonstrate an ability to function effectively on a team whose members together provide leadership, create a collaborative and inclusive environment, establish goals, plan tasks, and meet objectives.
Students will demonstrate an ability to develop and conduct appropriate experimentation, analyze and interpret data, and use engineering judgment to draw conclusions.
Students will demonstrate an ability to acquire and apply new knowledge as needed, using appropriate learning strategies.
Academic Standards
Program GPA
Program GPA requirement policies are described in the College of Engineering and Computing section of this bulletin. For the purpose of these policies, the following courses are used to determine the Program GPA for the Computer Engineering B.S.E. program: all Lower Division Computing courses, Computer Engineering Major, Computer Engineering Electives, Electrical Engineering courses, and CSCE 390.
Exclusions
No Computer Engineering course may be counted toward a minor. All other required courses and electives may be used for a minor as appropriate. CSCE 101 and CSCE 102 are not major courses and may not be used for degree credit.
Minimum Course Grades
The Computer Engineering B.S.E. program requires that a grade of "C" or better be earned  in each of the following courses: ENGL 101  , ENGL 102  , MATH 141  , MATH 142  , MATH 374  , PHYS 211  , PHYS 211L  , and all CSCE courses applied to the degree.
Major Map
A major map is a layout of required courses in a given program of study, including critical courses and suggested course sequences to ensure a clear path to graduation.
Major maps are only a suggested or recommended sequence of courses required in a program of study. Please contact your academic advisor for assistance in the application of specific coursework to a program of study and course selection and planning for upcoming semesters.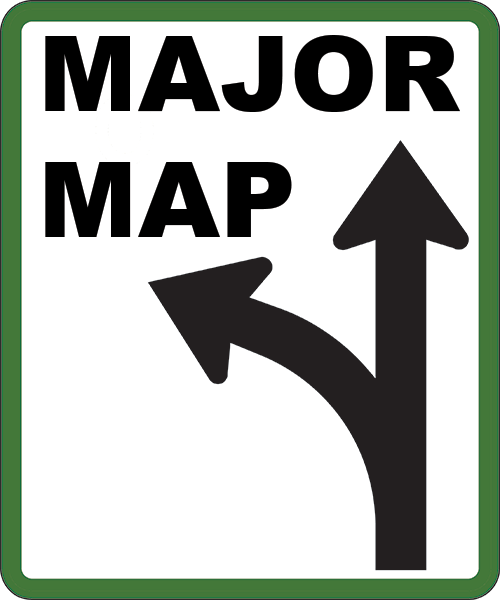 Computer Engineering, BSE
---
Degree Requirements (125-134 hours)
See College of Engineering and Computing  for entrance requirements, progression requirements, and special academic opportunities.
Carolina Core (35-44 hours)
College Requirements (0 hours)
Program Requirements (57 hours)
Major Requirements (33 hours)