2019-2020 Undergraduate Studies Bulletin
Journalism, BAJMC
---
---
Learning Outcomes
Students graduating from the Journalism, B.A.J.M.C.program will be able to…
demonstrate an understanding the history of journalism and mass communications, the diversity of groups in a global society in relationship to communications and the role of journalism and mass communications in society.  Curriculum: JOUR 101, JOUR 311, JOUR 204  JOUR 326, JOUR 434, JOUR 501, JOUR 502, JOUR 503, JOUR 540, JOUR 291, JOUR 362, JOUR 361, JOUR 577, JOUR 546 
demonstrate the ability to apply tools and technologies appropriate for the production, editing and presentation of visual, aural, textual or other media content.  Curriculum: JOUR 291, JOUR 332, JOUR 311, JOUR 204, JOUR 326, JOUR 362, JOUR 361, JOUR 502, JOUR 503, JOUR 581, JOUR 577, JOUR 575, JOUR 572, JOUR 540, JOUR 546  
apply basic numerical and statistical concepts and methods appropriate for the communications professions.  Curriculum: JOUR 332, JOUR 362, JOUR 503, JOUR 581, JOUR 446  
demonstrate the ability to conduct research, gather information, write clearly and correctly and present relevant news or persuasive information at a professional level.  Curriculum: JOUR 291, JOUR 311, JOUR 326, JOUR 362, JOUR 361, JOUR 434, JOUR 502, JOUR 503, JOUR 577, JOUR 540,  JOUR 546 
demonstrate the ability to think critically, creatively and independently  evaluate their own work and the work of others for accuracy, fairness, clarity, style and correctness.  Curriculum: JOUR 101, JOUR 291, JOUR 332, JOUR 311, JOUR 204, JOUR 326, JOUR 362, JOUR 361, JOUR 434, JOUR 502, JOUR 503, JOUR 581, JOUR 577, JOUR 575, JOUR 572, JOUR 540, JOUR 546 
demonstrate an understanding of the ethical concepts, legal implications, considerations and practices that guide the mass media professions.  Curriculum: JOUR 101, JOUR 291, JOUR 303, JOUR 311, JOUR 204, JOUR 326, JOUR 434, JOUR 502, JOUR 503, JOUR 581, JOUR 577, JOUR 575, JOUR 572 
Major Map
A major map is a layout of required courses in a given program of study, including critical courses and suggested course sequences to ensure a clear path to graduation.
Major maps are only a suggested or recommended sequence of courses required in a program of study. Please contact your academic advisor for assistance in the application of specific coursework to a program of study and course selection and planning for upcoming semesters.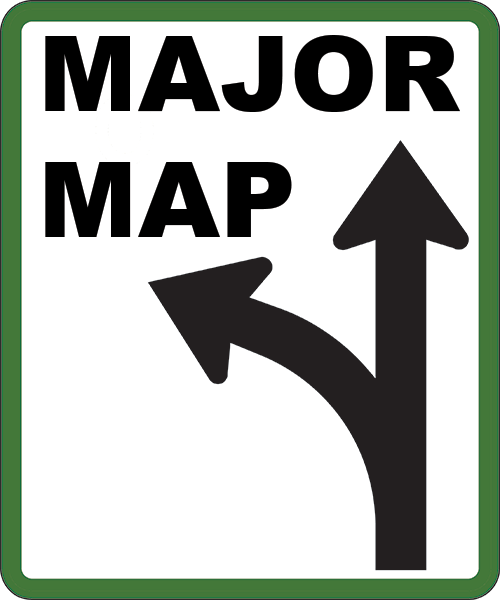 Journalism, BAJMC
---
Degree Requirements (120 hours)
See College of Information and Communications  for entrance requirements, progression requirements, and other regulations.

Program of Study
Carolina Core (31-44 hours)
College Requirements (18-21 hours)
Program Requirements (12-23 hours)
Major Requirements (48 hours)