2019-2020 Undergraduate Studies Bulletin
Liberal Studies, BA
---
---
Overview of the BLS
The Bachelor of Arts degree in Liberal Studies Program (BLS) is only available to students on USC's regional campuses or online through Palmetto College. It is designed to provide access to upper-level study in a range of liberal arts disciplines, fostering the abilities to think critically, communicate effectively, solve problems, and interpret human experience. Goals of this program are to enhance students' intellectual and creative capacities and broaden their historical, ethical, social, and international perspectives while allowing them some flexibility in designing the upper-level curricula based on previous studies and employment objectives.
Learning Outcomes
Students will demonstrate the ability to initiate independent, interdisciplinary inquiry and the ability to apply critical thinking to interdisciplinary problems. 
Students will demonstrate an understanding of South Carolina from historical as well as contemporary political, cultural, economic, and social perspectives in papers, assignments and other student writing. 
Students will be educated and participatory citizens of South Carolina and explain how their academic training has prepared them to be active state citizens. 
Students will demonstrate the ability to apply classroom learning to real-world experience in the public or private sector. 
Admission and Graduation Standards
Students may apply to the Liberal Studies Program after completion of at least 45 semester hours of accredited, college-level work. A minimum grade point of 2.00 is required for admission and graduation. As part of the application process, a specific Program of Study is developed by the student and the student's advisor and approved by the Program Committee. Any changes to the Program of Study must be approved by the advisor and Program Committee. All students must earn at least 30 USC hours after admission to this program. A minimum of 120 semester hours of accredited, college-level work must be presented to earn this degree.
Major Map
A major map is a layout of required courses in a given program of study, including critical courses and suggested course sequences to ensure a clear path to graduation.
Major maps are only a suggested or recommended sequence of courses required in a program of study. Please contact your academic advisor for assistance in the application of specific coursework to a program of study and course selection and planning for upcoming semesters.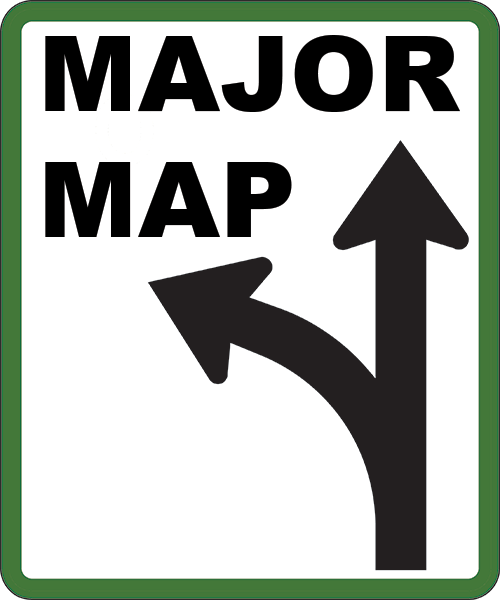 Liberal Studies, BA
---
Degree Requirements (120 hours)
The Bachelor of Arts in Liberal Studies (BLS) is designed for students who want to pursue liberal studies without a major in a single discipline.
Program of Study
Carolina Core (32-44 hours)
College Requirements (9-12 hours)
Program Requirements (28-43 hours)
Major Requirements (36 hours)